Mark Alberts, MD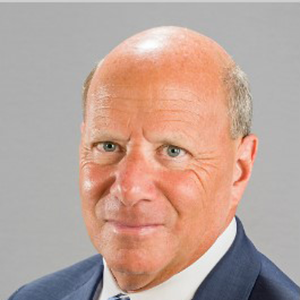 Dr. Mark J. Alberts is co-physician-in-chief of the Ayer Neuroscience Institute at Hartford HealthCare and Chief of Neurology at Hartford Hospital.
He earned his bachelor's degree at Duke University, graduating magna cum laude, and his medical degree with AOA honors at Tufts University School of Medicine in Boston. He completed a medical-surgical internship at Newton-Wellesley Hospital in Newton, MA; a neurology residency at Duke Hospital in Durham, NC; and a NIH stroke fellowship at Duke. He is board-certified in neurology and vascular neurology.
Dr. Alberts is a nationally renowned physician leader, educator, researcher and healthcare executive with numerous academic accomplishments, and more than 250 scientific publications.  His clinical contributions have earned him national and international recognition and awards, including the Neurologist Pioneering Award from the Society of Vascular and Interventional Neuroradiology. He is well-known for helping develop national standards for hospitals to be designated as stroke centers.
His prior experience includes serving as vice chair of clinical affairs and hospital neurology at the University of Texas Southwestern Medical Center in Dallas and as medical director of neurology for the University of Texas Southwestern University Hospitals. He has held a variety of academic and leadership positions at Duke University Medical Center, Northwestern University Medical School, and Northwestern Memorial Hospital in Chicago. Among his many affiliations, he is a member of the Joint Commission's Technical Advisory Council on Comprehensive Stroke Centers, a fellow of the American Heart Association, and Chair of the Brain Attack Coalition.  He is also a local principal investigator for the NINDS funded southern New England StrokeNet site (along with Yale University and Brown University) and local PI of the PCORI Funded C3Fit Study.  He has received grant support for research from NIH/NINDS, the Alzheimer's Association, and the American Heart Association.  He has served and is a member of several NIH grant review committees and a reviewer for a number of national and international journals, including Stroke, JAMA-Neurology, and the Journal of Stroke and Cerebrovascular Disease.